My latest listing is in The Biltmore, an upscale residential neighborhood & financial district in Central North East Phoenix, Arizona. Located at the Biltmore Lofts; A small 12 unit, gated community in the heart of The Biltmore. It's fully remodeled, has a killer soft contemporary style, views for days and is just what the doctor ordered. I know what you are thinking: I know the Real Estate side of things.. but what about the LIFEstyle that comes with the home??
The Biltmore has it all. Literally. ALL. The ease and amenities of urban living, with mountains!
The Biltmore Fashion Park is a quick walk from the Biltmore Lofts, featuring world class shopping, incredible restaurants, spas & everything in-between. I had the insane pleasure to attend a Home & Decor Blogger Crawl at the BFP. You can literally design, furnish & stylize your home all at one spot, how easy is that?? At every price point, you can find Home Furnishings, decor, artwork, exquisite area rugs, home accents — everything you could possibly want, to make your new home uniquely yours.
B:Fast A Cereal Bar: Be still my childish heart. This place is a throwback dream for anyone older than 17, and just as delicious as your fond memories. It's located in the center of The Biltmore Fashion Park, near giant chess and fun dayplay areas for the youngin's. Fun for EVERYONE. MENU Here #bfastacerearbar
Arhaus: Custom, unique and their inventory changes every 2 weeks! With the latest trendsetting style, their showroom is like stepping into a Pinterest world. And their fabrics are damnnear indestructible. They literally spilled red wine and soy sauce on a WHITE couch, and it came out with a paper towel. Insanity! I'm contemplating a white couch as I type this. Also, if you don't have Joanna Gaines' talents they've got you covered. They have amazing in-house designers to help you design a room or the whole house. Love it at #Arhaus #ArhausInMyHome
Pottery Barn: Remember that episode of F.R.I.E.N.D.S. where Phoebe becomes obsessed with Pottery Barn? Who could forget. Pottery Barn is everything for home decor, style and classic design. They are constantly featuring the best seasonal decor, hot sales and that one apothecary coffee table that fits 300 CD's! #MyPotteryBarn #MyPotteryBarn_Biltmore
William Sonoma: Kitchen Mecca. I say fake it until you make it, and if you really can't cook, buy the things that make it look like you can & order takeout. Not only does William-Sonoma have everything your faux chef heart could desire.. they offer cooking demonstrations so you can actually learn! As in — you get to watch a live episode of Food Network, but then get to sample the food & drinks! Gotta say, this was such a unexpected surprise. The Biltmore Fashion Park William-Sonoma was packed and everyone was filled with pure enjoyment, food & a spicy Mango Jalopeño margarita. Fun for shopping & a date night! #WilliamSonoma
Sleep System: We all know how important it is to have a good nights sleep. Look no further. The Sleep System Store at The Biltmore Fashion Park has a MASSAGING bed. I would never get out of bed. I would probably need to send out a save the date, for the marriage of me and my bed, and my new permanent address. It would be weird, but it would be wonderful. Just trust me, go check it out. #sleepsystem
Prestige Rugs: A fabulous rug, is like having the perfect pair of shoes to complete your outfit. Prestige Rugs has a spectacular collection of the highest quality rugs, in every style from contemporary to traditional. The design, the texture, the luxury it will add to your home is without question. Prestige Rugs is Family Owned, and it shows. The level of care and customer service are unmatched. Shop local and support this wonderful business!
Macy's: The one stop shop for literally everything. From jewelry, to kitchenwares, bedding, to that little black dress. I spent the most time gushing over their Hotel Collection of bedding. They have nailed it. The luxe thread count, textiles, and patterns are the perfect finishing touch to that massaging bed, that is placed ontop of that fabulous rug, in the new home I sold you, in the Biltmore, all because you clicked your heels! #MacysLove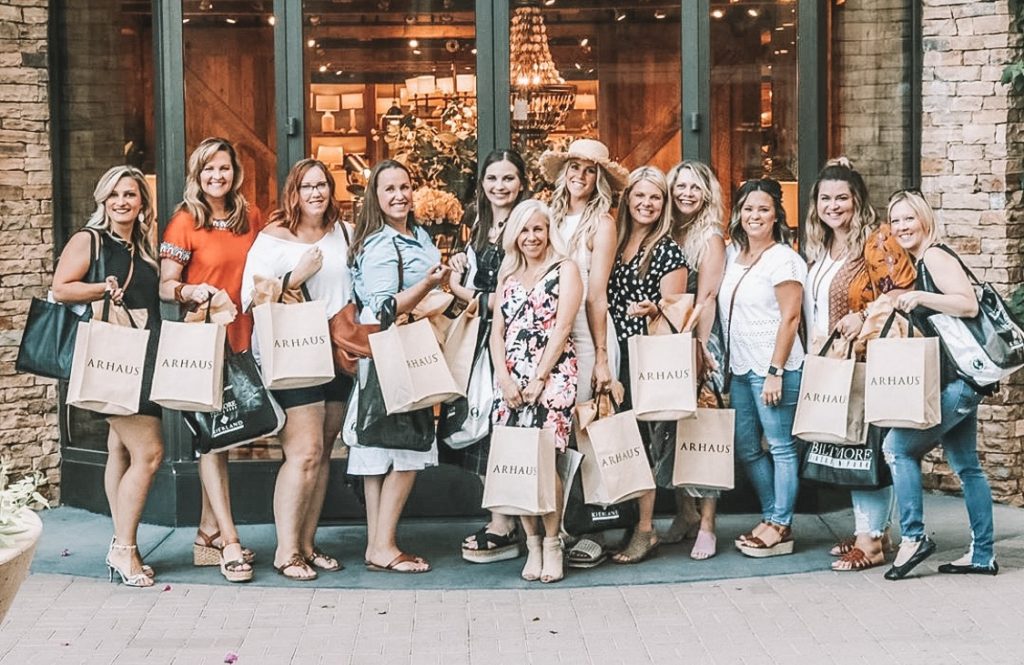 The Biltmore Lofts 4326 N 25th St., 105, Phoenix, AZ 85016. Click Here for all details on my Listing in The Biltmore!